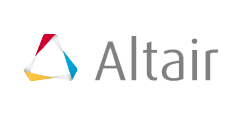 Altair Product Design division is seeking a Designer Engineer with SOLIDWORKS CAD experience.
Position Responsibilities:
These are defined in general terms, as there are no exact boundaries for this position. 
Primary Requirements

Minimum 2 years design experience using SolidWorks in the creation of parts, assemblies and detail drawings
Collegiate or Vocational Training in Design a plus
Heavy Industry experience a plus
Design (Conceptual and CAD)

Retrieve customer supplied data as starting point
Interface with other suppliers, exchanging relevant background data
Manage data conversions from other CAD packages
Idea generation/brainstorming
Competitive Analysis (benchmarking existing products with similar requirements)
Free hand sketching of ideas
Design studies (in CAD) to facilitate packaging, manufacturing process, assembly issues, etc.
Maintain project log file that chronicles design changes
Prepare relevant data to support customer design reviews
Prepare detail drawings
Assist design and release engineers in support of component part release
Customer Interface

attend design review meetings with customer
handle customer contact relative to project status
handle customer contact relative to design changes
Administration

Setup and maintain project data binder
Setup and maintain parts lists, as required
Send resumes to bryon@dasi-solutions.com.